Easell
UXUI |Branding |Illustration
Easell is an art based social media framed around the buying and selling of commissions, prints and merchandise. It has been increasingly obvious how the algorhythms of our current social media makes it harder for artists to spread their work and possibly get commissions. While navigating these platforms have sufficed for some time, the pandemic made it clear that not having an area on the internet dedicated to a public gallery and explanation of their services could leave some artists destitute or possibly uninspired to create.
Problem Scope and Goals:
Challenge:
Although all social media has their fair share of artist looking to be commissioned, none of them integrates systems that make it easier to get into contact with potential buyers or provide a safe platform for money to be exchanged.
Solution:
Create a platform that offers users the ability to create and view galleries made by artists with algorithms built in to support artist and money handling all within an easy to use in a well branded app.
Goals:
1. An online gallery artists can edit and visitors can look through and award.
2. Commision postings and messaging system that handles money in the app.
3. Customizable profile pages and feeds.
Wireframes: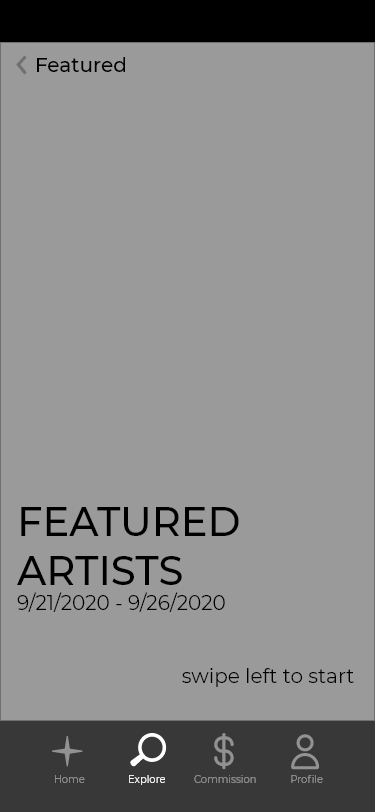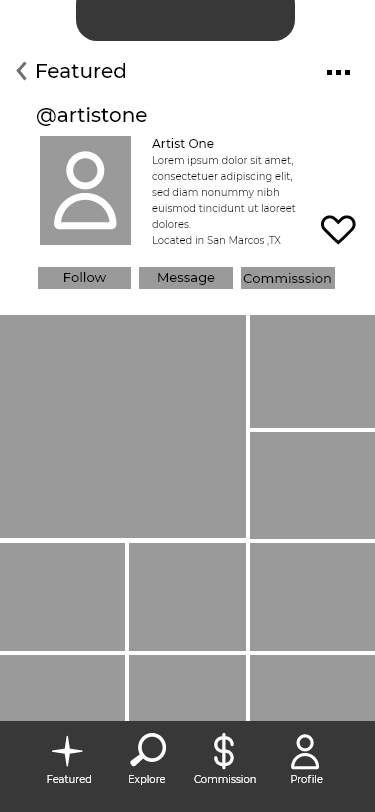 Identity and Final Product:
Website Interactions:
Swiping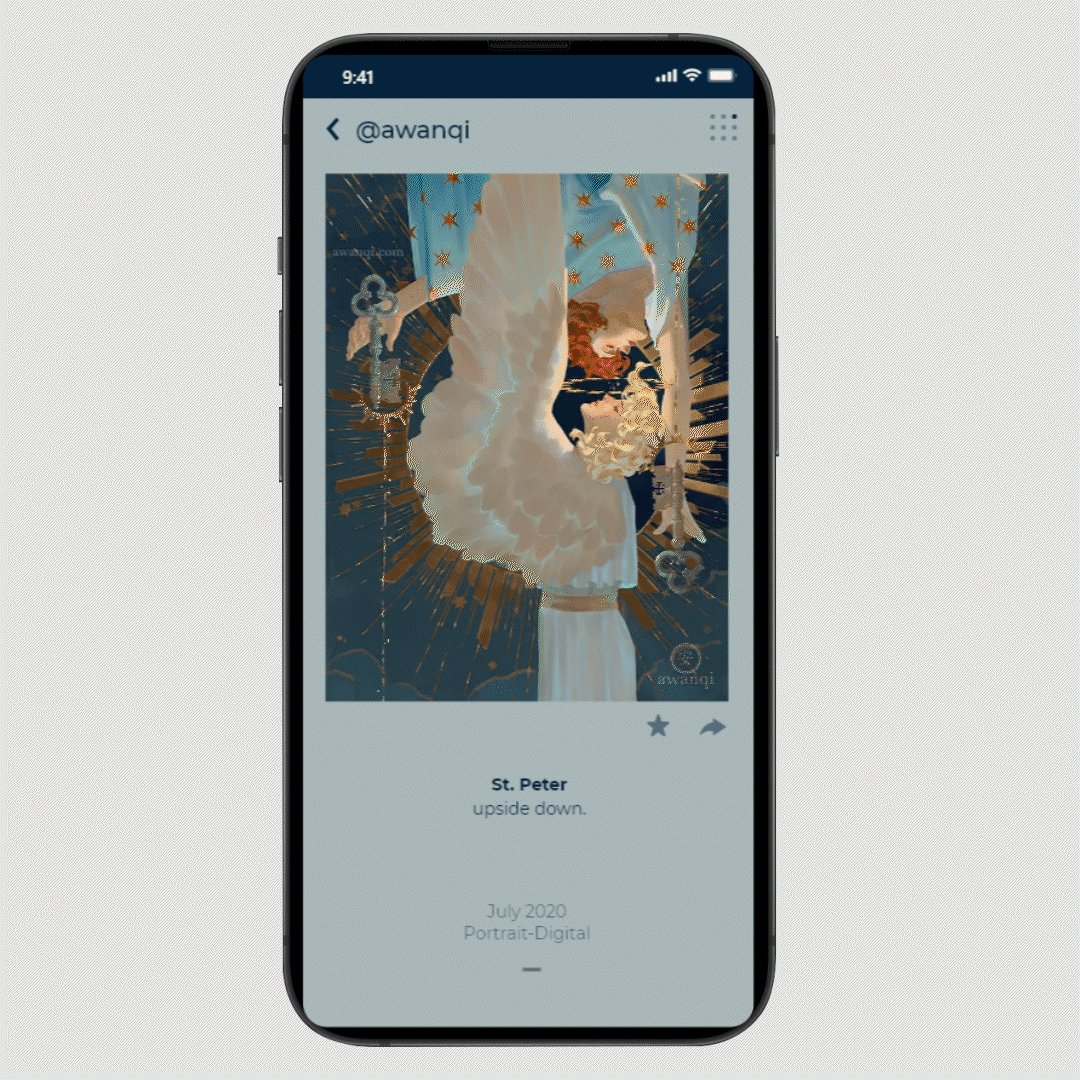 Pinch Zoom
Browse:
Customizable User Profiles:
Commissions: